A hotel that is actually a piece of art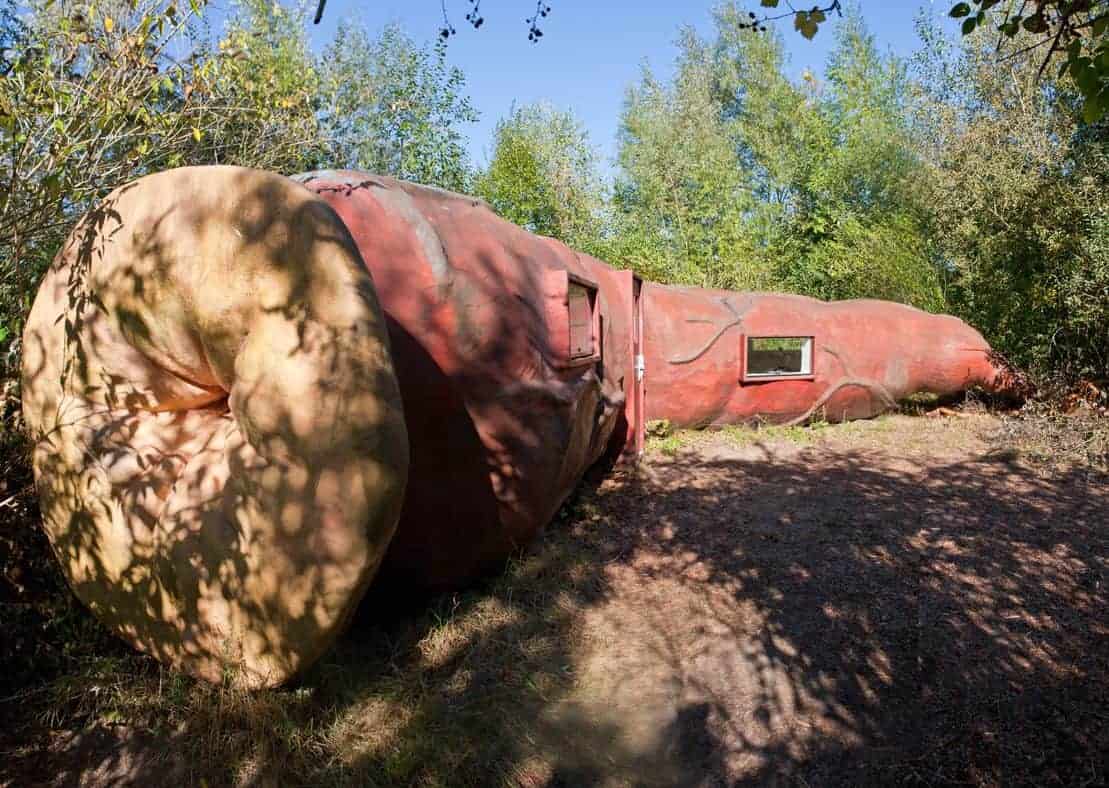 Built as a daring piece of art, Hotel Casanus is a gigantic replica of the human digestive system designed by the Dutch artist Joep Van Lieshout. Yes, you read it right: a giant intestine sculpture that serves as the probably most strange accommodation experience you've ever seen.

This one-room-only hotel allows its guests to spend a warming night inside a colon-shaped installation. The hotel is located at the Verbeke Foundation Sculpture Park, in Belgium, in a peaceful field close to a pond with ducks and under a generally starry night.

The hotel interior has a double bed, a table, a shower and a toilet. CasAnus is also equipped with lightening, running water and electric heating. It is bright white, complete with windows and tubular, curved walls to really make travelers really feel like they are inside somewhere. Cozy and warming.

The exterior, on the other hand, is painted in deep red with big sculpted veins and a realistic gigantic sfincter in one of its extremes.

It hosts around 20,000 visitors per year charging 120€ per night for a couple. The hotel-installation belongs to art collectors Geert and Carla Verbeke-Lens. Breakfast and access to the museum are included in the price.

To make your reservation, you'd better email Verbeke Foundation at least a week in advance: info@verbekefoundation.com
Ever seen unique hotels like CasAnus? Would you stay in it?
Need a flight to Brussels?